I'm trying something new this week in the hopes that it may help motivate and inspire me. It's called What's Up Wednesday. It's a blog hop started by Jaime Morrow and Erin Funk to help writers connect with each other.  I'm going to talk about how things are going in my writerly world and elsewhere. You should check out the others who are doing this too. I'm sure you'll find lots of interesting book recommendations at the very least.
WHAT I'M READING
Right now I'm reading Equal Rites by Terry Pratchett because as much as I loved the first two Discworld books, I've never really gotten around to reading the rest of them which is a damn shame. So, I'm correcting that. It's about the Discworld's first female wizard. She happens to be from the town of Bad Ass.
I'm also reading The Witch With No Name by Kim Harrison. It's the last book in the Hollows series, which makes me a little bit sad. But I'm really excited to find out how it all ends after thirteen books.
WHAT I'M WRITING
I'm not writing very much right now. I'm working on a flash fiction for March Madness. I should be working on a lot more, but I've fallen into a pretty big depression hole since finishing my last novel draft. It was the second book for my Intergalactic Fairy Tales series. They're science fiction retellings of fairy tales. The first two I've written are retellings of Beauty and the Beast, and Alice in Wonderland. I had thought about making the third one Peter Pan, but I was having a really hard time finding inspiration with it, so who knows now. I don't feel like I could write anything novel length right now anyway. I'm struggling just to finish the March Madness flash fiction.
WHAT WORKS FOR ME
Not much lately has been working for me. To help with my funk, I've been working on this website and blog. Hopefully it will help me get a handle on my depression and start being happy with my work again. When things are working sprints usually keep me going, so I'll know I'm doing better when I can face a word sprint without curling up into a ball.
WHAT ELSE IS NEW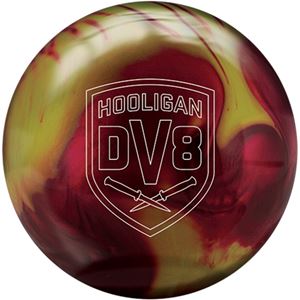 I recently joined a bowling league. My first night was last Thursday and it was a lot of fun. I only bowled about a 145 average, but that's not too bad for using house equipment. I should be getting my new ball in a week or two. I can't wait. It's going to be a DV8 Hooligan. It's not really my favorite colors, but it's one of the balls that's included with the cost of the league and it seems like a pretty good ball. Since I'm sure you're all avid bowlers, I'll bet your on pins and needles about how it performs, so I'll be sure to let you know when I get it.
So, that's it for my first What's Up Wednesday post. I'm going to try to make this a regular thing. What's up with you?